Squeeze Bounce Limited ( "Squeeze Bounce", the "Company", "we", or "us") respect your privacy and we are committed to protecting your personal data (hereinafter referred to as "Personal Information") through this Privacy Policy. This Privacy Policy will inform you on how we collect, use, store, share and protect your Personal Information.
This Privacy Policy governs your access to and use of www.squeezebounce.com (the "Site") including any content, functionality, and services offered to you on or through the Site whether as a guest or a registered user.
When accessing the Site, we will learn certain information about you both automatically and through voluntary actions, you may take during your visit. This Privacy Policy applies to Personal Information we collect on the Site and in email, text, or other means during your relationship with us
Please read this Privacy Policy carefully before you start to use this Site. By using this Site or by clicking to accept or agree to the Terms and Conditions when this option is made available to you, you accept and agree to be bound and abide by this Privacy Policy.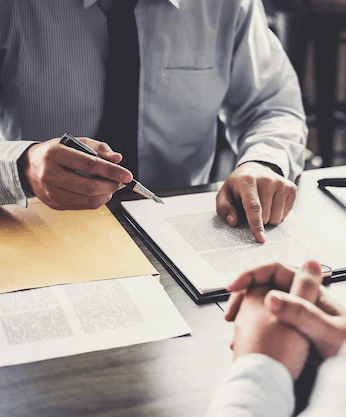 1. IMPORTANT INFORMATION
a.   Company Overview
Squeeze Bounce is a global trading institute that owns and operates a platform for volatility, forex, and Cryptocurrency trading. We also provide mentorship and consultation services to clients who seek opportunities to replace or earn additional income.
b.   Purpose of this Privacy Policy
This Privacy Policy aims to give you information on how we collect and process your Personal Information through your use of this Site or our services, including any data you may provide through this Site when you sign up to receive our newsletters, purchase a product, or service or participate in training sessions. It is important that you read this Privacy Policy together with any other privacy notice or fair processing notice we may provide on specific occasions when we are collecting or processing your Personal Information so that you are fully aware of how and why we are using your Personal Information.
Our core Data Protection principles are as follows:
to empower you to be in charge of your Personal Information and to make your own voluntary choices about the use and management of your Personal Information;
to keep and secure your Personal Information by putting in place appropriate security measures on our Site;
to be transparent on how we collect Personal Information, the purpose for collection, and how we secure Personal Information;
to collect and store your Personal Information on a "Need to have" basis; and
To abide and remain compliant with all relevant Data Protection Laws and Regulations locally and globally.
c.   Age Restriction
This Privacy Policy aims to give you information on how we collect and process your Personal Information through your use of this Site or our services, including any data you may provide through this Site when you sign up to receive our newsletters, purchase a product, or service or participate in training sessions. It is important that you read this Privacy Policy together with any other privacy notice or fair processing notice we may provide on specific occasions when we are collecting or processing your Personal Information so that you are fully aware of how and why we are using your Personal Information.
d.   Notification of changes to Personal Information
It is important that the Personal Information we hold about you is accurate and current at all times during your relationship with us. Please be advised to keep us informed if your Personal Information changes during your relationship with us.
e.   Third-party links
This Site may include links to third-party websites, plug-ins, and applications. Clicking on those links or enabling those connections may allow third parties to collect or share data about you. We do not control these third-party websites and are not responsible for their privacy statements. When you leave our Site, we encourage you to read the privacy notice of every website you visit.
2. HOW YOUR PERSONAL INFORMATION IS COLLECTED
We use different methods to collect data from and about you. These methods include:
a.   Direct interactions
You may give us your identity, contact, and financial data by completing forms or by corresponding with us by post, phone, email or otherwise. This includes personal data you provide when you sign up on our Site or place a request for services with us and includes circumstances in which you:
apply for our products or services;
create an account on our Site;
subscribe to our services or newsletters;
request marketing materials to be sent to you; or
give us some feedback.
b.   Automated technologies or interactions:
As you navigate through our Site, we may use automatic data collection technologies such as Google Analytics to collect certain non-personal information with respect to your equipment, browsing actions, and patterns. This will generally include information about the internet protocol address used to connect your computer to the internet, the average time spent on our Website, pages viewed, information searched for, access times, your operating system, your browser type, and other relevant statistics.
c.   Third parties or publicly available sources:
We may receive your Personal Information from various third parties and publicly available sources.
The lawful principles that we rely on for processing your Personal Information are as follows:
Your consent: By using our using the Site and our services, you unequivocally consent to us collecting your Personal Information.
Our contractual obligation to you: Without your Personal Information, we cannot provide our services to you.
Our legal obligation: To ensure we are fully compliant with all applicable Financial legislations like the Anti-Money Laundering and Counter-Terrorist Financing Laws, we must collect and store your Personal Information.
3. PERSONAL INFORMATION WE COLLECT ABOUT YOU
We may collect, use, store and transfer different kinds of Personal Information about you which we have grouped together as follows:
Identity Data: Information such as your full name(s), your government-issued identity number, and your date of birth.
Contact Data: includes your contact address, email address, telephone number, and billing details.
Identification documents: includes your passport or any Government-issued identity card, a photograph (if applicable), and any other registration information you may request to prove you are eligible to use our Site and/or services.
Financial Data: Information, such as personal account number, the date and the total amount of transaction, and other information provided by financial institutions.
Marketing and Communications Data: This includes both a record of your decision to subscribe or to withdraw from receiving marketing materials from us or from our third parties.
Transaction Data: includes details about payments to and from you and other details of products and services you have purchased from us.
Discussions: records of your discussions with us, if we contact you and if you contact us.
Technical Data: includes internet protocol (IP) address, your login data, browser type, and version, time zone setting and location, browser plug-in types and versions, operating system and platform, and other technology on the devices you use to interact with or access this website.
Usage Data: includes information about how you use our Site, products, and services.
We also collect, use, and share Aggregated Data such as statistical or demographic data for any purpose. Aggregated Data may be derived from your Personal Information but is not considered personal data pursuant to applicable laws and Regulations as such data do not directly or indirectly reveal your identity. For example, we may aggregate your Usage Data to calculate the percentage of users accessing a specific Site feature. However, if we combine or connect Aggregated Data with your personal data so that it can directly or indirectly identify you, we treat the combined data as Personal Information which will be used in accordance with this Privacy Policy.
We may collect any Special Categories of Personal Information about you (this includes details about your race or ethnicity, religious or philosophical beliefs, sex life, sexual orientation, political opinions, trade union membership, information about your health, and genetic and biometric data). If we do collect Special Categories of Personal Information, we will ensure compliance with all relevant applicable Laws and Regulations.
We may collect information about your criminal convictions and offenses. If we do collect information about your criminal convictions, we will ensure compliance with Applicable Laws and Regulations.
4. USING YOUR PERSONAL INFORMATION
The Personal Information of our clients is an integral part of our business and we shall only use your Personal Information for the following purposes and shall not keep such Personal Information longer than is necessary to fulfill these purposes:
Create and manage any accounts you may have with us;
To verify or authenticate information or identifications provided by you;
To use data analytics to improve our Website, products or services, user experiences, and optimize service;
Protect against and prevent fraud, unauthorized transactions, claims, and other liabilities;
Provide, administer and communicate with you about our products, services, offers, and programs;
Evaluate and improve our business, including developing new products and services;
To target advertisements, newsletters and service updates;
Send you service or support messages, such as updates, security alerts, and account notifications;
Usage Data: includes information about how you use our Site, products, and services.
To conduct investigations and risk assessments;
To comply with our legal obligations as may be required; and
To allow us to contact you in any way (including e-mail, telephone, visit, and text) about services offered by us unless you have previously asked us not to do so.
5. DATA SECURITY AND RETENTION
The security of your Personal Information is important to SqueezeBounce. We maintain administrative, technical, and physical security controls designed to protect the Personal Information you provide, or we collect against loss or theft, as well as against any unauthorized access, risk of loss, disclosure, copying, misuse, or modification.
Where you use a password for any of your accounts on the Site, please ensure you do not share this with anyone, and the password is kept confidential at all times. You will agree and acknowledge that the transmission of information online is not entirely secure. As such, we cannot guarantee that all information provided online is secure. We shall however take all reasonable steps to ensure that your Personal Information transmitted online via our Site is secured and well protected
We will only retain Personal Information on our servers for as long as is reasonably necessary to provide our services to you. Where you close your account on our Site, your Personal Information will only be stored on our servers to the extent necessary to comply with our regulatory obligations. Where we retain your Personal Information, we do so in compliance with limitation periods under the applicable Laws and Regulations. In certain circumstances, you are at liberty to request that we delete your Personal Information to the extent that such Personal Information is not the subject matter of a fraud investigation or other vital investigations conducted by regulatory authorities
6. DISCLOSURE OF YOUR INFORMATION
As a general rule, we do not sell, rent, lease or otherwise transfer any information collected whether automatically or through your voluntary action, to third parties. We may however disclose your Personal Information to our subsidiaries, affiliates, and service providers for the purpose of providing our services to you.
We may disclose your Personal Information to a third party when necessary to enforce our terms and conditions or any other agreement between you and the Company
We may provide your information to any successor in interest in the event of a merger, divestiture, restructuring, reorganization, dissolution, or other sale or transfer of some or all of the Company's asserts and/or business.
We may disclose information when legally compelled to do so, in other words, when we, in good faith, believe that the law requires it or for the protection of our legal rights or when compelled by a court or other governmental entity to do so. To the extent practicable and legally permitted, we will attempt to advise you prior to any such disclosure so that you may seek a protective order or other relief limiting such disclosure.
7. MARKETING
We may process your Personal Information in order to contact you or send you marketing content and communication about our products, services, or surveys. You are at liberty to object to such contact from us or opt out of the marketing content. Please note however that if you opt-out of the marketing content, we may still send you messages relating to our services based on the ongoing business relationship.
We may ask you for permission to send notifications to you. Notwithstanding, the Site and our services will remain functional even if you do not grant us consent to send you notifications.
8. YOUR DATA PROTECTION RIGHTS
Below are the rights available to you as a user of our Site and services in relation to your Personal Information:
Right to request access to your personal data (commonly known as a "data subject access request"): This enables you to receive a copy of the personal data we hold about you and to check that we are lawfully processing it.
Right to request for the correction of the personal data that we hold about you: This enables you to have any incomplete or inaccurate data we hold about you corrected.
Right to request for the erasure of your personal data: This enables you to ask us to delete or remove personal data where there is no good reason for us to continue to process it. You also have the right to ask us to delete or remove your personal data where you have successfully exercised your right to object to processing (see below), where we may have processed your information unlawfully or where we are required to erase your personal data to comply with applicable law.
Right to object to the processing of your personal data: You also have the right to object where we are processing your personal data for direct marketing purposes by adjusting your notification preference on the settings page of the Site or by opting out via the unsubscribe link in marketing emails we send you.
Right to withdraw consent at any time where we are relying on consent to process your personal data.
The legal basis for processing your Personal Information is the provision of your consent. You also have a choice to deactivate your account on our Site at any time. You may contact us should you wish to de-activate your account at any time via the Contact Us segment below or send us an email to info@squeezebounce.com
Furthermore, if you wish to exercise any of the rights set above, please contact us using the contact information provided in the Contact Us segment below.
9. USE OF COOKIES
Similar to other commercial websites, our Site utilizes a standard technology called "cookies" to collect information about how our site is being used. Information gathered through cookies may include the date and time of visits, the pages viewed, time spent at our Site, and the websites visited just before and just after our Site, as well as your IP address.
A cookie is a small data file, which often includes an anonymous unique identifier. When you visit a website, that site's computer asks your computer for permission to store this file in a part of your hard drive. Some browsers may automatically accept cookies while some can be modified to decline cookies or alert you when a website wants to place a cookie on your computer. If you do choose to disable cookies, it may limit your ability to use our Site.
10. INTERNATIONAL DATA TRANSFERS
Where Personal Information is to be transferred to a country outside your jurisdiction, we shall put in place adequate measures in place to ensure the security of such Personal Information and to ensure the same is done in accordance with the relevant Data Protection Laws and Regulations.
11. UPDATES ON PRIVACY POLICY
We reserve the right to change or modify this Privacy Policy and any of our services at any time and any changes will be effective upon being posted unless we advise otherwise. By continuing to use the Site after changes are made to this Privacy Policy, you agree to such changes. We encourage you to periodically review this Privacy Policy for the latest information on our privacy practices. If you do not accept the terms of this Privacy Policy, we ask that you do not register with us and that you do not use the Site.
12. CONTACT US
All access requests, questions, comments, complaints and other requests regarding the privacy policy should be sent to info@squeezebounce.com We may request additional details from you regarding your complaints and keep records of your requests and the resolution.